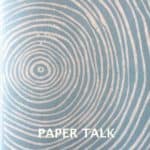 You can listen to this episode by clicking on the white arrow above, (or find more listening options on Anchor.fm) so you never miss an episode. If you enjoy the show, tell a friend about it! Thank you so much.
| | |
| --- | --- |
| | |
Leigh Suggs was born in Boone, North Carolina and currently resides in Richmond, VA. She received her BFA from the University of North Carolina, Chapel Hill in 2003 and her MFA from the Virginia Commonwealth University in Craft and Material Studies in 2015. Her recent shows include a three person show at The Visual Arts Center in Richmond I >< YOU >< WE (2018-2019), a two person show at Penland Gallery Conversation | Unspoken Language (2016), and several solo shows. Her notable group shows include Go for Baroque at the Racine Art Museum in Racine, WI (2016), NCAC Fellowship Exhibition at the Contemporary Art Museum in Raleigh, NC (2014), and Art on Paper (2012) at the Weatherspoon Museum in Greensboro, NC. Suggs has been awarded several grants and honors, including the North Carolina Fellowship Award, a city of Richmond CultureWorks Grant, and a residency at the Quirk Hotel & Gallery in Richmond, VA. Her work is a part of corporate collections, including the Federal Reserve Bank, Capital One, Markel Corporation, Suntrust Bank and Fidelity Investments.
Music featuring excerpts of Makin' Paper folk song by Peter Thomas. Listen to the full song and find out about other paper and book arts folk songs.
Gary A. Hanson did the sound editing for this episode. He practices and refines his skills in audio production while making his own podcast I'll Have a Beer and Talk, a show about tech news, culture, weird animal stories and of course, beer. Gary is also the Deckle in Pulp & Deckle, a Portland-based community hand-papermaking studio.
++++++