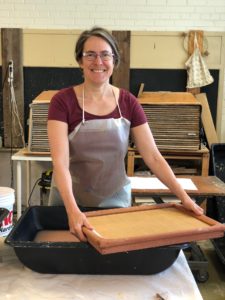 Are you a fellow paper lover? Join The Paper Advisor, a place to find resources about paper!
Discover my most popular papermaking and papercraft resources – including information about tools and supplies, how-to videos, and paper tips – all in one place!
Have a question about paper? Ask The Paper Advisor!
When you register for the FREE Paper Advisor, you will also be added to my email list, so you'll be kept up-to-date on upcoming classes, paper sales and exhibitions.