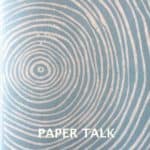 You can listen to this episode by clicking on the white arrow above, (or find more listening options on Anchor.fm) so you never miss an episode. If you enjoy the show, tell a friend about it! Thank you so much.
| | |
| --- | --- |
| | |
Robert J. Lang
has been folding origami for over 50 years and is now recognized as one of the world's leading masters of the art, with over 800 designs. He is noted for designs of great detail and realism. His work combines aspects of the Western school of mathematical origami design with the Eastern emphasis upon line and form to yield work that is distinctive, elegant, and challenging to fold. His work has been exhibited in museums around the world, including Paris, Los Angeles, the Kaga Museum of Origami in Japan, and the Museum of Modern Art in New York City.
Dr. Lang was the first Westerner invited to address the Nippon (Japan) Origami Association's annual meeting (in 1992) and has been an invited guest at international origami conventions around the world. Dr. Lang is one of the pioneers of the cross-disciplinary marriage of origami with mathematics and has presented numerous refereed technical papers on origami mathematics at mathematical and computer science professional meetings. He is the author, co-author, or editor of twenty-one books and numerous articles on origami, received Caltech's Distinguished Alumni award in 2009 and was elected a Fellow of the American Mathematical Society in 2013.
And here's the 2008 Ted Talk Robert gave on The Math and Magic of Origami.
Find out so much more about Robert Lang's books, technology projects and artwork on his website.
Music featuring excerpts of Makin' Paper folk song by Peter Thomas. Listen to the full song and find out about other paper and book arts folk songs.
Gary A. Hanson did the sound editing for this episode. He practices and refines his skills in audio production while making his own podcast I'll Have a Beer and Talk, a show about tech news, culture, weird animal stories and of course, beer. Gary is also the Deckle in Pulp & Deckle, a Portland-based community hand papermaking studio.
++++++