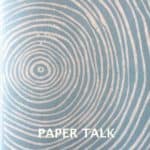 Listen to me and my artist friend Berneil as we reflect on the debut of this installation at Anything Wright Farms Library in Denver. It's 10-minutes, and I apologize for the sound quality.
Look Inside is an interactive installation that invites viewers to ponder and write about the way they see themselves, to look inside. Here's the prompt:
Each of the six spheres you see represents a way in which we inhabit the world. As you walk around the piece, your position changes.
Reflect on your- Self, Relationship/s, Family, Communities, Planet, the Universe.
How do you think about yourself, as an individual and as a member of our world? What bothers you? What delights you? What questions do you have? How will you contribute?
Please write your thoughts on the tablecloth.
By writing and reading what others have to say, we can connect with what others are dreaming, wishing and thinking.
Here is a sampling of thoughts people contributed at the event:
Self:
Still growing
I am beautiful and blessed. I should love myself so much more
Striving to communicate
I wonder if my skills and desires are really important in the scheme of things?
Remember the best and laugh often
Relationship:
Respect = value others as human beings
Love is infinite
Be brave
Love – easy times, hard times, then easy times, love
A flag of many colors
Family
A connector and a teacher
None
The "encylclopedia", great close family united by 4 girls
Now that I have 3 kids, I realize how much caring for our kids is a big part of our contribution to the world.
I am so grateful to have such an amazing, wonderful & loving family. I wish the same for others.
Community
I should do more and give back. Love will help us heal
My root system
Library all together
Working with others o create a better life& opportunity for all
We need more ways to share experience in common
World
We are more alike than we are different
A beautiful collection of abundance
Be good stewards
Compost
Truly! The arts can heal the world!
Universe
The universe is endless & magical. Le's believe in miracles & wonder. We are the universe and the universe is us!
Someone else is out there & I can't wait t meet them
Another speck of dust
Connection & alignment
Find new perspectives & challenge your own